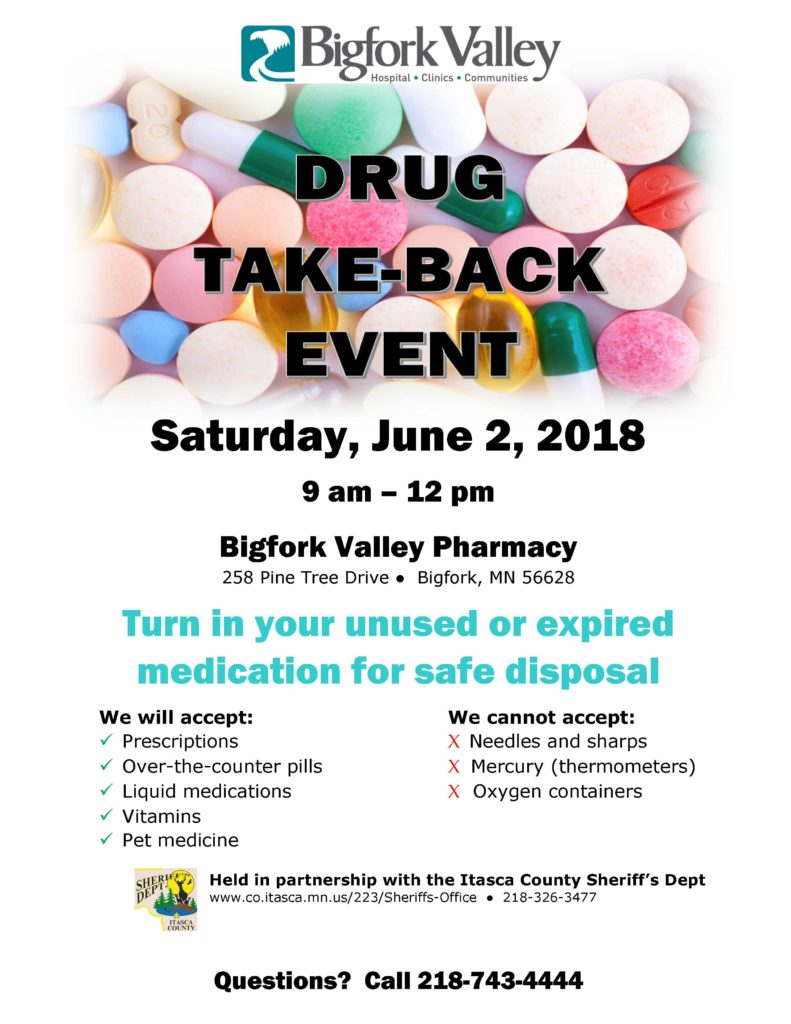 Drug Take-Back Event Held At Bigfork Valley Saturday, June 2, 2018
5/7/2018 12:00:00 AM
CENTRAL
Updated: 
5/7/2018 10:13:21 AM
CENTRAL
Drug Take-Back Event Held At Bigfork Valley Saturday, June 2, 2018
Bigfork Valley, in partnership with the Itasca County Sheriff's Department is offering a drug take-back event on Saturday, June 2, 2018 from 9:00 a.m. – 12:00 p.m.
Unused or expired medications can be turned in for safe disposal to the Bigfork Valley Pharmacy located inside the main entrance at Bigfork Valley Hospital.  Prescriptions, over-the-counter pills, liquid medications, vitamins and pet medications will be accepted. Please note that needles, sharps, mercury (thermometers) and oxygen containers will not be accepted.
Identifying information or labels should be removed from prescription bottles.
There is no cost to participate in the Drug Take-Back event.  Contact the Bigfork Valley Pharmacy at (218) 743-4444 for more information.